Back to overview
Digital TwinXPlanung
On the way to the Digital Twin of the planned city
XPlanung and the VC Map bring 2D plan files into the 3D environment
Information about 3D visualization with XPlanGML and the VC Map
With the mandatory introduction of the XPlanung standard in Germany this year, interest in compliant software solutions and value-added applications for urban land use planning is growing rapidly.
The digital, standardized capture and processing of urban land use plans, including their provision as XPlanGML, supports the loss-free data exchange of urban land use plans, spatial development plans and landscape plans between different IT systems and thus creates new possibilities for using this important data basis for the planning sector. The previously unused potential of transferring and visualizing building regulations in 3D space can now be exploited, thereby not only enabling improved understanding in the context of citizen information and participation, but also representing the first step on the way to digitizing the building application process and associated (preliminary) reviews of architectural designs under building law.
The integration of XPlanung-compliant urban land use plans with the help of XPlanGML into the CityGML-based building inventory of the city's Digital Twin, enables early analyses and simulations of the built environment including future development scenarios and thus supports sustainable and informed urban development.
Slides "VC Map goes XPlanung"
More information and links on this topic: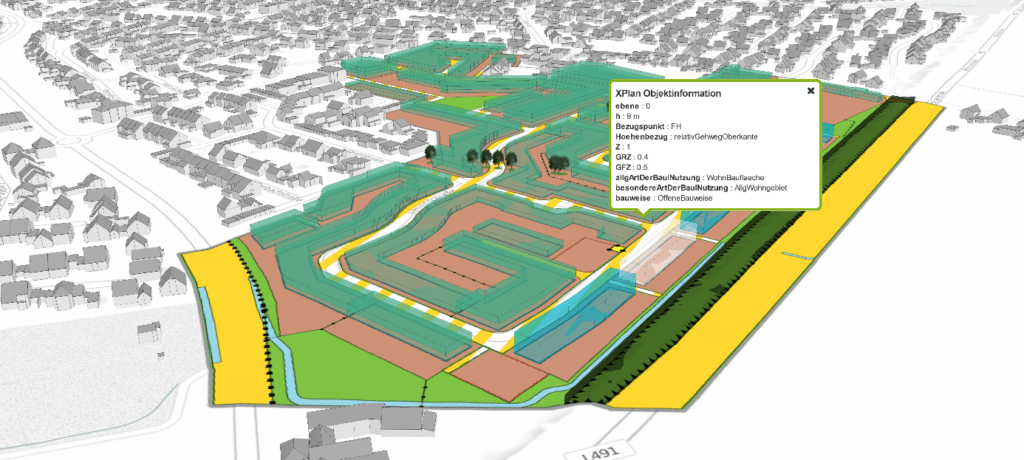 Figure 1 3D integration of XPlanning data into the Digital Twin of the city using the example of the district of Kleve Source: ©Virtual City Systems / Data: District of Kleve