Today, high-resolution oblique aerial images are an important tool used by many municipal and district administrations. They provide an excellent foundation for analyzing urban structures and ascertaining changes in both urban and rural settings. One aspect that continues to gain importance in this regard is the ability to access oblique aerial images from any workplace (or other locations) at any time, without administrative barriers. This enables various user departments – within a city's administration, for example – to go about their work in a flexible, application-oriented manner.
A simple, web-based map application
To take full advantage of the benefits of such images, large volumes of image data have to be properly refined. Instead of bringing up individual oblique aerial images in a desktop application, our solution offers seamless, comprehensive presentations in a high-performance web map application. This means the images can also be used on smartphones, tablets, and other mobile devices at meetings or on-site appointments. It's possible to publish them, as well. In doing so, it's easy to set a maximum resolution for oblique aerial images – in order to meet certain data protection requirements, for instance.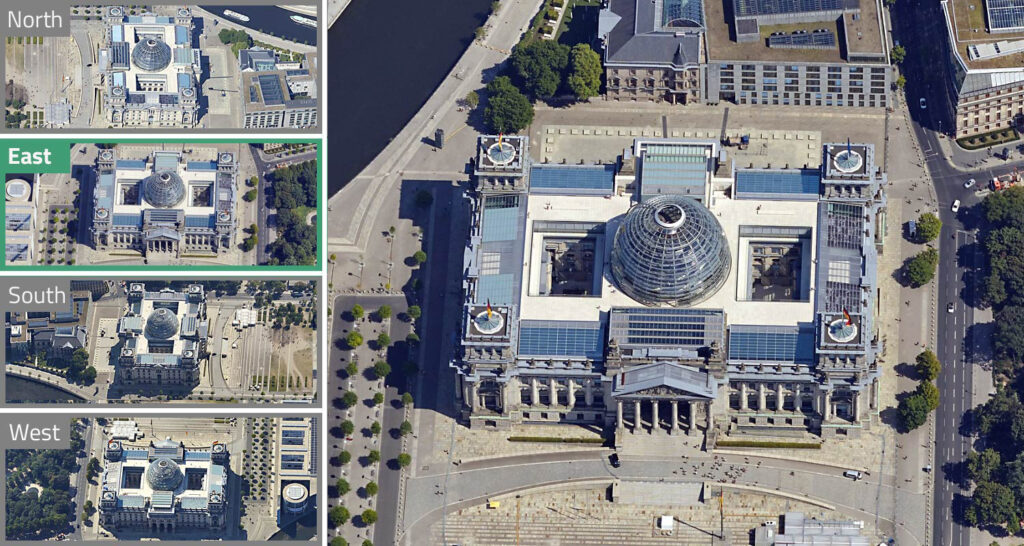 Going beyond visualization  
Our solution unleashes the full potential of oblique aerial images. After preparing images just once, it's possible to view them in a web browser without any additional software. Our solution supports further uses that go beyond pure visualization, as well.
Web-based map application  
Optimized preparation and visualization of oblique aerial images in your web browser.
Integrated drafting and measurement tools  
Measure heights and distances and take advantage of various drafting functions.
Publish and share  
It's easy to publish and share views via screenshots or web links.
Multiviewer
Examine an object or area from four perspectives at the same time.
Ascertain changes  
Compare aerial photographs from flyovers from different years.
Our solution offers various benefits
in many different areas
Less time spent on-site and in other external locations thanks to the large amount of information that can be collected on objects at the office before corresponding appointments
Fewer "blind spots" than vertical photographs
Analyses of building development structures serve as a basis for planning activities
Fire prevention assessments of both individual buildings and entire housing developments
Identification of building height and number of stories
The ability to announce construction projects and depict them in their respective surroundings
The option to analyze building facades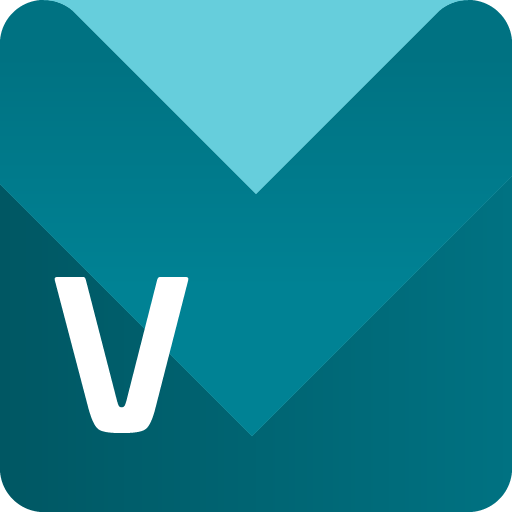 VC View

A ready-to-use web application for visualizing geodata in all its dimensions.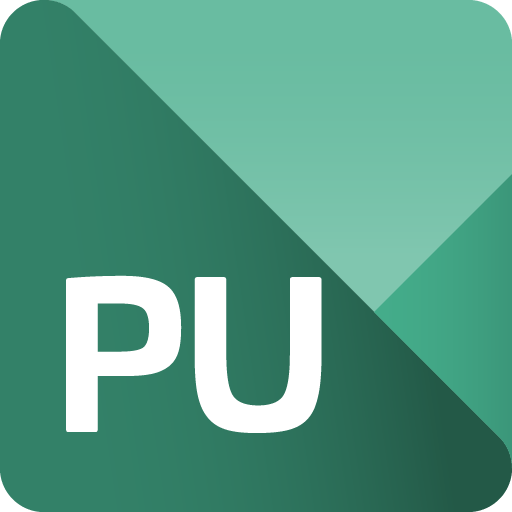 VC Publisher
This is how easy building a digital city model can be – with the intuitiveness and performance of VC Publisher.
Would you like to learn more about our Oblique Aerial Images solution?
Request more information