VC View
A comprehensive hosting solution
A ready-to-use web application for visualizing geodata in all its dimensions.
3D city models for everyone:
your big geodata as a hosted web map
More and more municipal administrations are developing an interest in publishing their geodata. In doing so, it's important that this information be made accessible at any time and location without administrative barriers.
Processing such huge amounts of data, however, often poses major challenges to city managers. The IT infrastructure at their disposal and a lack of technical personnel are usually the factors that hinder the implementation of such plans.
As experts in visualizing geodata online, we offer a smart way to bring such information to life: VC View.
Give us your data and
we'll handle the rest
We'll create a dedicated instance of VC Database for you, convert the imported data, configure the application in line with your requirements, and give you access to a ready-to-use solution based on our underlying VC Map technology!
Digital terrain model
Orthophoto
Oblique aerial images
CityGML-data (textured & untextured)
3D mesh models (Cesium 3D tiles)
Point clouds
Need some data to get started?
We have long-standing partnerships with flyover experts who supply our team of visualization specialists with tailored and accurate data. Thanks to an intensive coordination effort that benefits everyone involved, we'll be able to keep you up to speed on the current status of the data collection process.
Partners
This can be combined with the following services
Web Map Services (WMS)
Web Map Tile Service (WMTS)
Web Feature Service (WFS)
The following add-ons can also be integrated
VC View's general functional scope includes
Hosting based on VC Map technology
Operation through Amazon Web Services (servers located in Frankfurt am Main)
Customer-specific adaptation of designs, legal notices, and privacy and copyright statements
Compatibility with all modern web browsers
Safeguards based on authentication or IP addresses
Updates and security patches
Integrated Web Map Services (WMS)
A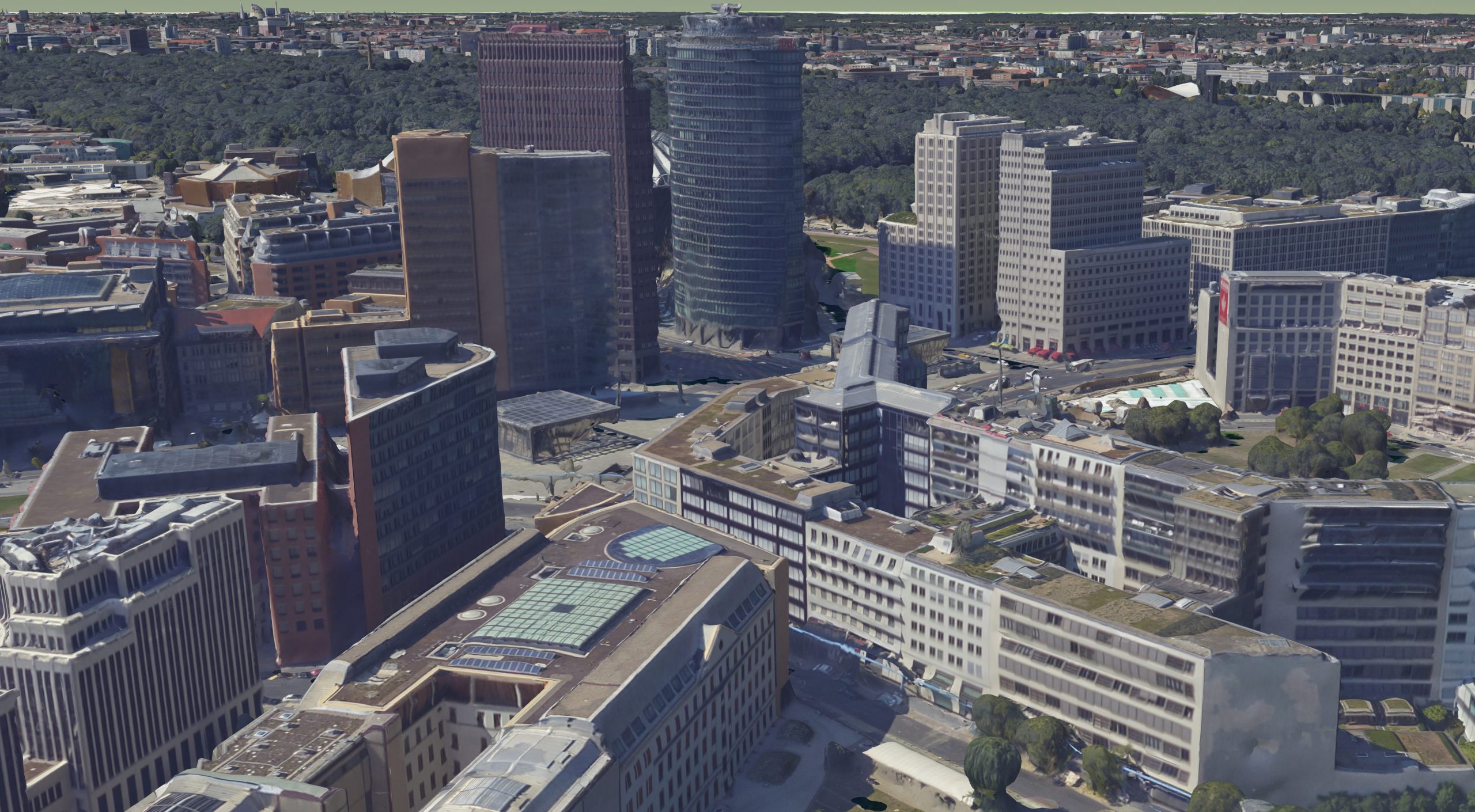 B
Other features our customers love
Service
Our team will always be available to listen to your concerns and support you in realizing your goals.
Transparency
From the moment you commission us to handle your project to the conversion of your data and the final approval of your design, we'll follow your requests to the letter.
Ticket system
With our support address, reporting problems and submitting change requests couldn't be easier. One of our staff members will be happy to help.
Partner network
The fine-tuned processes and direct lines of communication we've established with our partners will make sure your next project goes quickly and smoothly.
Choose the right package for you, get inspired by some examples of how VC View can be used, or simply get in touch with us. We'll be pleased to point you in the right direction!
VC View Plus
Combines the 2D, 3D, and oblique aerial image levels
VC View Standard
Combines the 2D and 3D levels
VC View Oblique
Combines the 2D and oblique aerial image levels
Are you interested in our VC View application?
Request more information