Back to overview
SecurityUrban Simulation
SIRIUS
Simulation-based risk analysis for use of ordinance clearance teams
The SIRIUS project has resulted in a software that allows city officials to run risk analyses for urban spaces in potential very dangerous cases of clearing air-dropped ordinance. The software enables a physics-based simulation of the complex propagation of shock waves and shrapnel within 3D city models.
At a glance
Project funding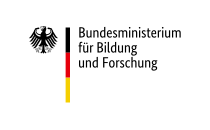 Federal Ministry of Education and Research
Project partners

Ministry of the Interior of the State of North Rhine-Westphalia, Düsseldorf
Fraunhofer Institute for High-Speed Dynamics
Ernst-Mach-Institut (EMI), Freiburg im Breisgau
virtualcitysystems GmbH, Berlin
Project duration
March 2018 – November 2019
About the project
During the World Wars, about 1.3 million tons of bombs were dropped over Germany, but experts assume that about 15 percent of the bombs did not explode. In 2016, 238 of these unexploded bombs were found in North Rhine-Westphalia alone, and they still pose a considerable danger to the population. For this reason, the area surrounding the site where they were found must be evacuated during the defusing process.
Funded by the Federal Ministry of Education and Research in the program "Innovative: Research for Civil Security", the SIRIUS project united Virtual City Systems and scientists from the Fraunhofer EMI, in cooperation with Explosive Ordnance Clearance North Rhine-Westphalia, to develop a software tool for site-specific risk analysis for the defusing of aircraft bombs. This tool allows a physical simulation and analysis of the complex urban pressure wave propagation and the fragmentation flight within a 3D city model.
The areas around the location where the bomb was found are visualized and thus allow the bomb disposal services to identify the safe areas as well as the danger zones of a possible detonation.
As demonstrated by a first use of the software in Dortmund, this can lead to fewer people being evacuated and important infrastructures remaining operational. With the help of numerical simulation, safe areas of the municipal hospitals in Dortmund could be identified. Intensive care patients and premature infants were brought there, thus saving 600 people from being evacuated from the hospital.
Further links

New VC Product
VC Blastprotect