Back to overview
MobilityUrban Simulation
GAIA-X 4 Future Mobility project family launched
The German Aerospace Center presents the GAIA-X 4 Future Mobility project family. As one of 80 project partners from science and industry, Virtual City Systems is contributing valuable know-how on digital twins.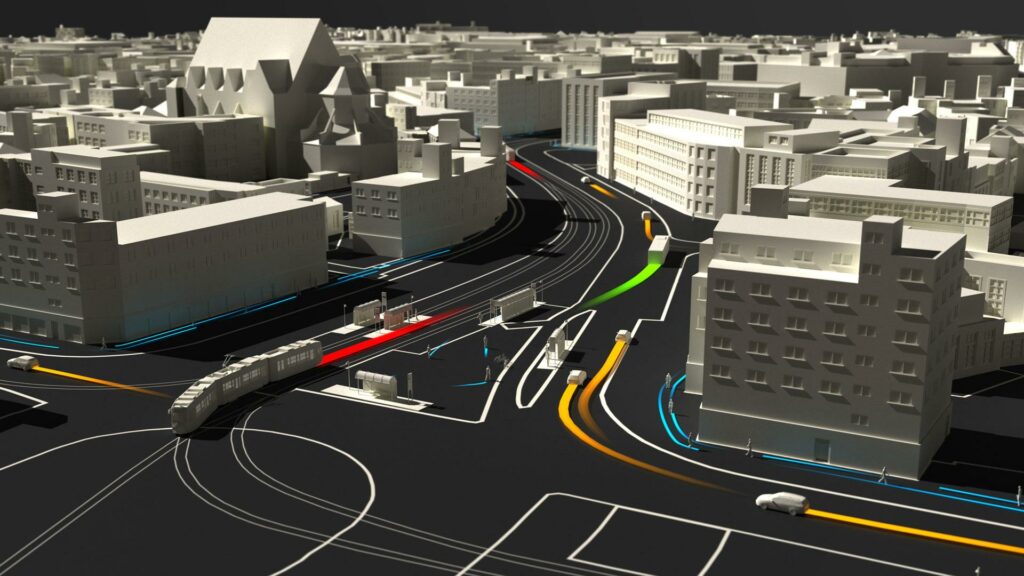 On January 25, 2022, the kickoff for the new research project GAIA-X 4 PLC-AAD (Product Life Cycle – Across Automated Driving) with participation of Virtual City Systems took place. The project is one of five mobility projects working together in the GAIA-X 4 Future Mobility project family.
A total of 80 project partners are working in an interdisciplinary manner on digitized solutions for mobility applications, where the close networking of users, service providers and manufacturers is particularly important. The mobility of the future is to be made comfortable, safe and environmentally friendly with AI-based solutions and secure data infrastructures. Among other things, the use of automated and connected driving (AVF) plays an important role in this.
In order to be able to develop absolutely reliable technologies and products in this area, test fields and environments based on digital twins are needed. As part of the project, Virtual City Systems is working on the necessary information models and data architectures.
The GAIA-X 4 Future Mobility projects are coordinated by the Institute for AI Security of the German Aerospace Center and funded by the German Federal Ministry of Economics and Climate Protection.
Press release of the German Aerospace Center
Image rights: DLR German Aerospace Center